Momenta, a leading AI and autonomous driving technology company, had a momentous 2021.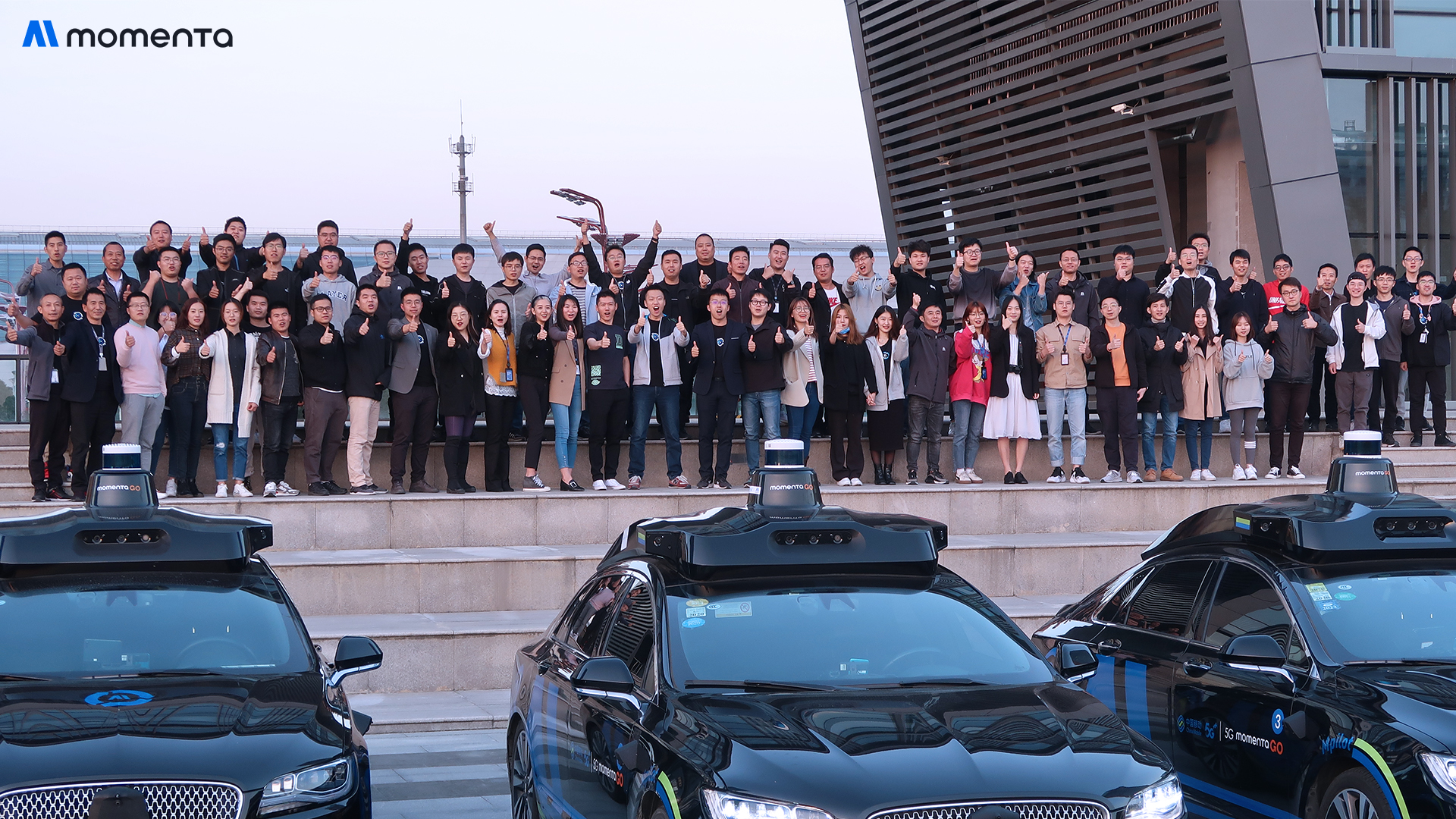 (Momenta employees in Suzhou)
The company announced several new partnerships and investments including the completion of its Series C financing round of more than $US 1 billion. As part of its series C financing Shanghai Automotive Industry Corp, Ltd (SAIC), Toyota, Bosch and Mercedes-Benz, among others, invested $700 million in Momenta; and General Motors invested $300 million to accelerate the development of its next-generation autonomous driving technology for future models in China. Temasek and Yunfeng Capital are Momenta's leading investors. Other investors participating in the Series C financing include IDG Capital, GGV Capital, Shunwei Capital, Tencent, and Cathay Capital, among others.
Cao Xudong, CEO of Momenta, said, "2021 was truly momentous for Momenta. We are honored to have partnered with many leading global automakers and Tier 1 suppliers for strategic investment. The company's autonomous driving products and R&D capabilities have been recognized by customers around the world. The addition of these partners and capital will help us accelerate the implementation of autonomous driving on a larger scale."
Importantly, Momenta forged significant partnerships (found here) including:
•Momenta is working with General Motors to help it deploy next-generation autonomous driving technology in China.
•SAIC announced that IM cars will be equipped with Momenta technology solutions.
•SAIC announced SAIC Mobility Robotaxi, an L4 autonomous driving robotaxi pilot. Riders in Shanghai now can summon autonomous vehicles using a smart phone application. The company is testing and validating potential commercial applications with 60 vehicles in Shanghai and Suzhou, powered by Momenta's autonomous driving technology.
•BYD and Momenta announced the establishment of "Shenzhen Dipi Intelligent Mobility Co., Ltd." joint venture to deploy Momenta's autonomous driving technology with BYD next generation vehicles.
Momenta is a leading autonomous driving company committed to creating a better future for smart mobility through breakthrough AI technology. It has pioneered a uniquely scalable path towards full autonomous driving by combining a data-driven approach which quickly iterates and improves its algorithms. It calls this iterative process its "flywheel approach." Its "two-leg" product strategy combines mass-production autonomous driving (Mpilot) and full autonomy driving (MSD or "Momenta Self Driving") technologies. This combined strategy provides different levels of autonomous driving solutions, while realizing large-scale implementation of highly automated driving more efficiently and quickly. Ultimately this will enable safer, more convenient and more efficient travel in the future.

More information can be found at https://www.momenta.ai/.
U.S. Media Relations Contact
Trevor Hale
CatalystsOne Partners
Email: trevor@catalysts.one
Phone: +1-303-802-0014
SOURCE: Momenta (Suzhou) Technology Co., Ltd.