BYD and Momenta announced the establishment of a new joint venture to develop advanced autonomous driving capabilities in China called "DiPi Intelligent Mobility Co." at a recent ceremony in Shenzhen.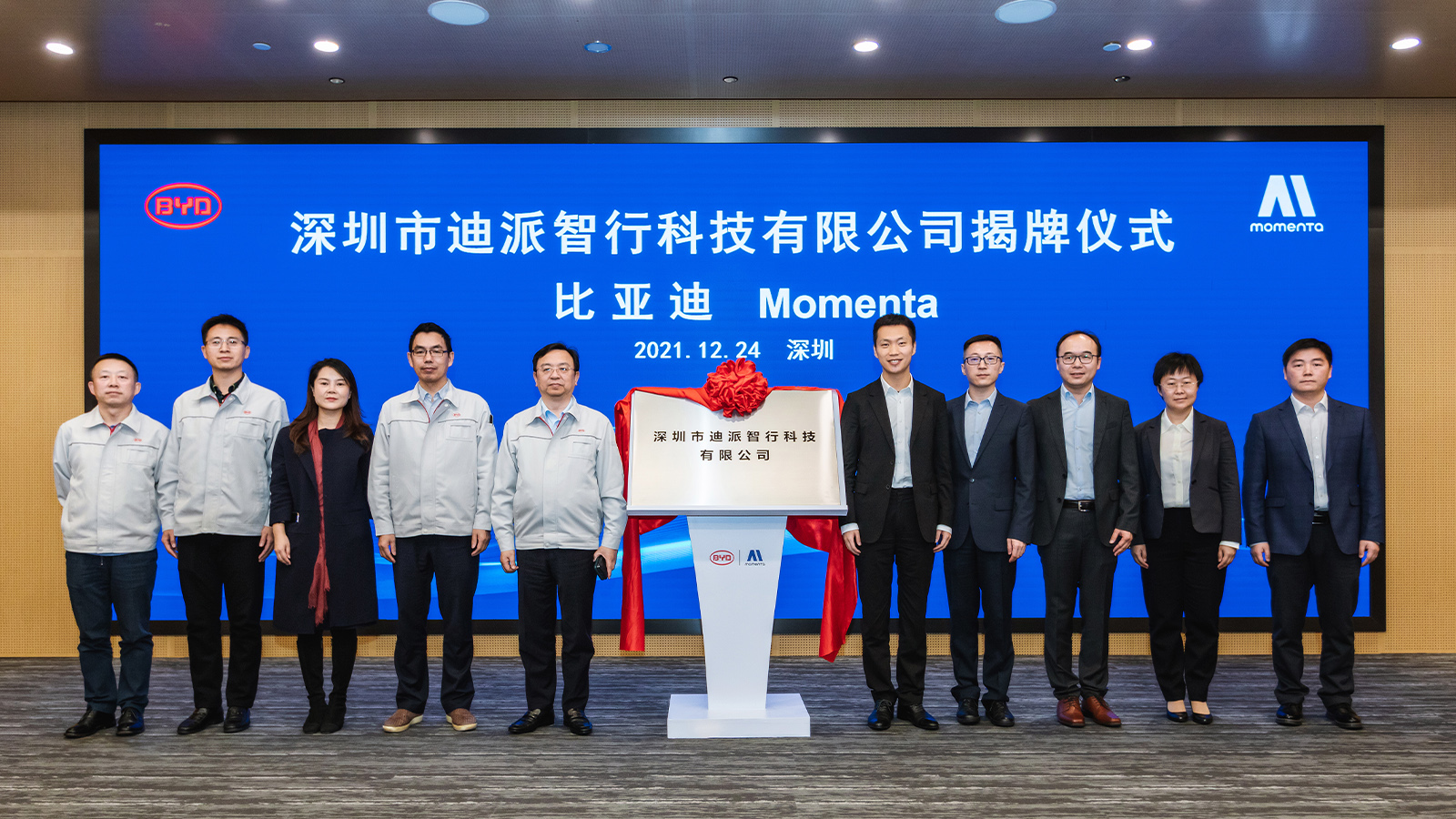 As the leader in new energy vehicles, BYD continues to develop smart car capabilities and continues to expand its business. As the industry's leading autonomous driving company, Momenta's unique data-driven "flywheel" approach enables its partners to scale deployment of autonomous driving capabilities, overcome related technical difficulties and create future-oriented high-level intelligent driving solutions.
DiPi Intelligent Mobility Co. combines BYD's robust intelligent technology and vertical integration capabilities with Momenta's experience in intelligent driving.
In the future, BYD will accelerate the large-scale implementation of its passenger car intelligent driving products and work with more industry partners to create an intelligent driving ecosystem with BYD characteristics.