Recently, the China Automotive Technology & Research Center announced the test results of China's New Car Assessment Programs (C-NCAP), with the updated rating scheme for 2021, and IM Motors' L7 ranked first on the list. In the Occupant Protection segment, L7 scored 94.75%, which is the highest score in C-NCAP history. In the Active Safety ADAS segment, L7 scored 98.4%, creating the top performance record for new energy vehicles.
Safety is one of the top concerns in mobility, especially in the autonomous driving industry. This achievement by IM Motors proves its capabilities in delivering top-tier driving experiences with remarkable performance in safety.
IM Motors, collaborating with Momenta, has successfully developed the innovative IMAD intelligent driving system. This pioneering technology leverages Momenta's advanced flywheel technology, data-driven algorithms, and closed-loop automation to deliver a human-like driving experience. With the IM AD intelligent driving system, the safety of IM Motors' L7 has improved to 3.2 times that of human driving, offering users more robust safety protection.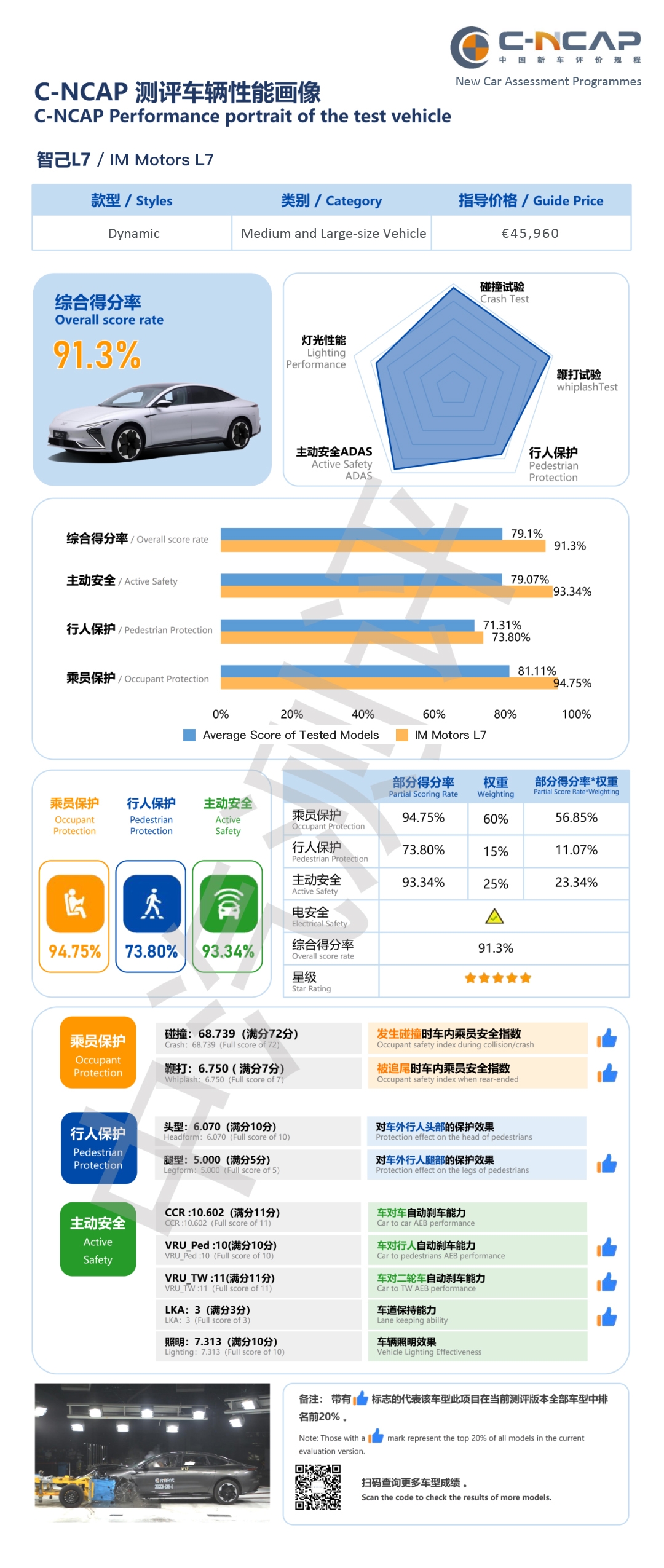 Click here to get more details.